Inter-City Bus
The inspiration for this MOC was two-fold and yet from the same builder; Daniel Jassim. The first inspiration came from his lovely Explorer, more specifically this shot of the pipes and tubing under the main corridor of the ship. The second came from his many Spiffcraft designs which I've also admired, so I combined both ideas in this design.

I conceived the Inter-City Bus as a transport for Personal Pods (a stripped down version of the Spiffcraft) whose occupants need to travel quickly from one mega-city to another. I purposefully wanted something boxy to convey our modern buses. The design part I like most is how the door to the cockpit opens.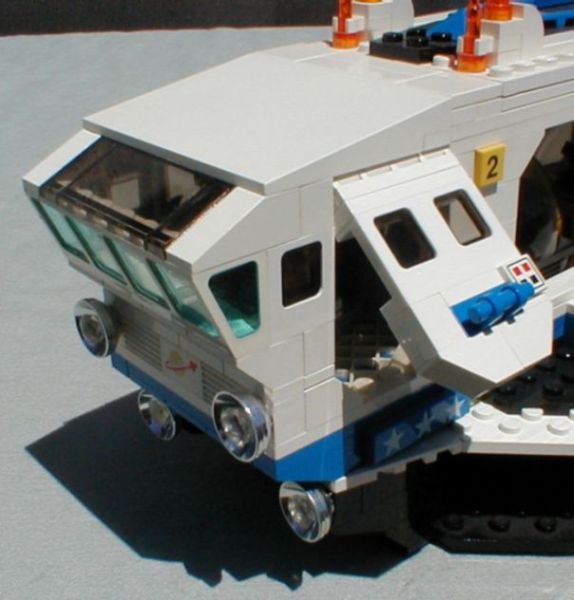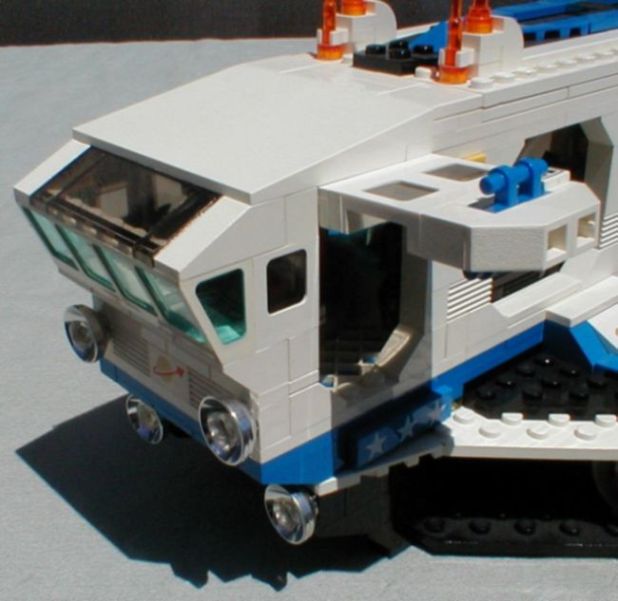 It's a combination of a 4x4 hinged plate attached to the roof and a 1x4 hinged tile. The entire roof and door assembly is easily removed for access to the interior. I chose a droid to be the pilot since this kind of job would be exceedingly boring for humans. He wears a helmet and air tanks so that a human could use them in case of emergency.

The new trans-orange means we can finally make correct color signal lights. I also added this piece to the wings because when something this large signals a turn, you wanna see it coming!

I designed the rear to open up so that Personal Pods could enter one by one from a cue. First, the ramp folds down. . .

Then the inner doors begin to open. . .

"All aboard for New New York! Boarding on ICB-2!"

Here's a shot with the roof open so you can see the full complement of six Pods.

With the Pods removed you can see my attempt to replicate the tubing and pipes under the floor like Daniel Jassim's "Explorer."