Life on Mars Pastel Fighter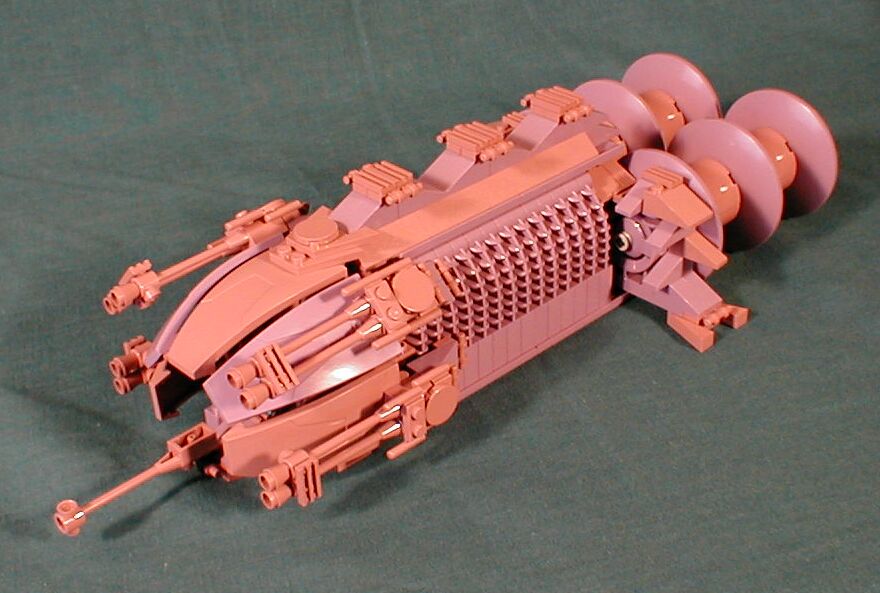 Sand purple and sand red are two colors I have very limited quantities of, and I thought that it might be fun to try something with these two colors combined. They seem to have the same tone to me, and I thought that they might make an interesting (or eye-popping, depending on your taste) collage. I tried to stick to only using my two base colors, but I had to add some click-hinges and a few other parts just to hold everything together. Like the Alpha Team Fighter, this model was another single afternoon project.

The Life on Mars sets provided most of these pieces. Given the color scheme that I was using, it was interesting to try and come up with a design that would look "tough." I guess the cockpit looks pretty no-nonsense, but the rest came out kinda submarine-like. The most challenging part of building was dealing with the almost complete lack of regular bricks and plates. It was a lot of fun trying to figure out how to use every piece and yet have the model be fairly structurally sound.

I have quite a few martians in my collection so I threw together a pilot for this slightly grotesque vehicle.

I didn't even have a steering wheel for my pilot, so I guess he steers by psychokinesis! I really like the lighting in this last pic.